Provo City School District
Provo City School District Announcements
District News & Events
The latest news from Provo City School District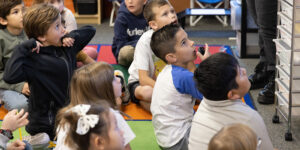 Dual Language Immersion (DLI) for 2023-24
February 3rd is the end of the early enrollment period in Provo City School District for DLI applications. Parents of incoming 1st grade students applying for the 2023-24 school year are requested to review the policy, the process, and fill out the online application. Applying now provides the best outcome for enrollment selection. 
Read More
February 1, 2023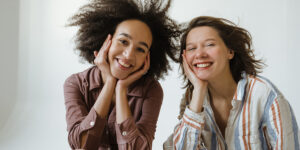 Join our Free Summer Program from Girls who Code
Girls Who Code Free Virtual Summer Programs
Level up by becoming a coder this summer with Girls Who Code! 
Choose your adventure through our two free virtual programs and get the skills, network, and lifelong college and career support you need to change the world. All high school girls and non-binary students are welcome to apply, including past participants.
In our 2-week Summer Immersion Program for current 9th-11th graders, you'll join live virtual classrooms hosted by industry-leading companies like MetLife, Bank of America, and Accenture. By the end of the program, you'll learn the fundamentals of game design, UX, and the iterative design process as you build out a suite of short games using p5.js, a JavaScript library for creative coding. You can even apply for a laptop, hotspot access, and grants of $300 for financial support!
In our 6-week Self-Paced Program for current 9th-12th graders, you'll learn to code through independent study and real-world projects. By the end of the program, you'll earn beginner-level certificates of completion in HTML, CSS, or JavaScript for web development or intermediate-level certifications of completion in Python for cybersecurity or data science.
Don't miss your chance to be a part of a sisterhood that supports you for life! 
Get started by applying for one of the summer programs, or by attending a webinar. Make sure to apply by February 15 for priority consideration or by March 24 for the general application deadline.
Read More
January 31, 2023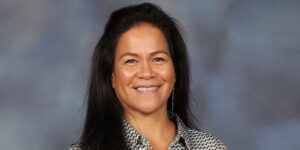 Momi Tu'ua Named Principal at Timpview High School
Momi Tu'ua has been selected as the principal at Timpview High School.  Momi has been acting as the interim principal for this school year.
Momi and her family are long-time Provo community members of 30+ years and recipients of quality education from Wasatch Elementary, Centennial Middle, Timpview High, and Brigham Young University.  Momi's focus in education is responsiveness that promotes meaningful learning in our children's lives.  "It takes the collective minds of children, parents, teachers, staff, and administrators to design and create valuable learning experiences.  I've been fortunate to see these learning 'synapses' happen when we offer our best efforts as a school community."  
Momi's career in Provo City School District started in 2005 as a school counselor at Provo High that continued at Timpview High School through 2014.  Momi expanded her professional career experience, including two distinct positions at the Utah State Board of Education supporting school counseling programs (2014-2016) and addressing issues of equity and access with families and school districts (2016-2018).  In 2018, Momi rejoined the Timpview T-Bird Community as an assistant principal where she served these past four years.  She has been the interim principal at Timpview for the 2022-23 school year. She earned her Bachelor's degree in Health Science and License in Educational Leadership at BYU and Master's degree in Educational Counseling from University of Phoenix.  She is a current student in her doctoral program at BYU continuing her focus and research in Educational Leadership.  
Read More
Get to Know the District
Quick facts about Provo City School District