Provo City School District
Provo City School District Announcements
District News & Events
The latest news from Provo City School District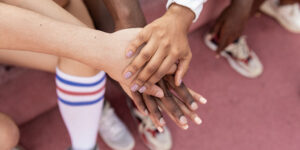 Equitable Engagement Webinar on August 24, 2022
In the final segment of the Equitable Engagement series, engagement professionals will share unique ways their cross-sector organizations are creating equitable practices in their engagement, communications, service models, and missions. This webinar will be a "lightning-talk" style webinar, encouraging attendees to build on their learning journey around customized leading approaches to inform communities of resources according to their unique needs.
DATE & TIME: 
Wednesday, August 24th, 2022 | 12:00 P.M. – 1:15 P.M.
WHO SHOULD ATTEND? 
This webinar series is for anyone working with culturally and linguistically diverse communities. Individuals from government and community-based organizations are welcome and encouraged to attend.
FEATURED SPEAKERS: 
(Moderator) Claudia Loayza, Planning Policy & Engagement Coordinator – Utah Division of Multicultural Affairs
Antonella C. Packard, Economic Development Manager – Salt Lake County
Cristina Reyes, Rural Services Coordinator – Utah State Library Division
Cristobal Villegas, Community Engagement Specialist – Utah Transit Authority
Natalie Keezer, Accessibility Coordinator and Audience Relationship – Salt Lake Acting Company
Questions? Contact Claudia Loayza (cloayza@utah.gov).
Read More
August 17, 2022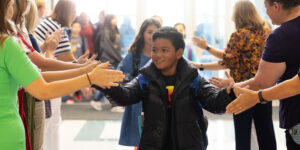 Memories from the First Day of School
All around the district, schools opened up their doors to students for the 2022-2023 school year. From kindergarteners just entering our halls for the first time to high school seniors starting the last year of their public education, we're proud to have our students back in our buildings. 
Check out this gallery to see some of the memories made from the start of this school year. 
Read More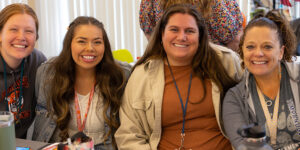 Teachers Prepare for First Day of School
We know this 2022-2023 school year will be an incredible one, and it's all due to our staff members and teachers who have worked tirelessly throughout the summer to prepare for this year.
We hope you've had a wonderful summer, and we look forward to a year hallmarked in well-being, achievement, and good times.
Welcome back! We look forward to seeing you tomorrow.
Read More
August 15, 2022
Get to Know the District
Quick facts about Provo City School District