Provo City School District
Provo City School District Announcements
District News & Events
The latest news from Provo City School District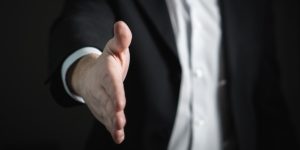 Employment Vacancies: December 5, 2022
Provo City School District has the following employment vacancies. To find out more, please visit the Job Portal link below.
November 22, 2022
Inst Asst 1/504—–Dixon Middle
November 25, 2022
Elementary Education Teacher—–Spring Creek
Inst Asst 2/Title 1—–Spring Creek
November 28, 2022
Supervisor 5/Library Media—–Centennial Middle
Inst Asst 2/Tracker—–Dixon Middle
November 29, 2022
Special Education Teacher—–Provo Peaks
Asst 1/Custodial—–Amelia Earhart
Inst Asst 3/Extra Curricular—–Timpview High
Inst Asst 3/Extra Curricular—–Provo High
November 30, 2022
Inst Asst 3/Extra Curricular—–Provo High
Inst Asst 1/General—–Rock Canyon
Inst Asst 2/General—–Rock Canyon
December 1, 2022
Inst Asst 3/General—–Independence High
Kindergarten Teacher/Ext Day—–Provost
See full listing of Provo City School District Jobs Available through Job Portal
Read More
December 5, 2022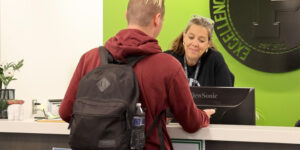 Provo Way Award: Amy Adair
It's hard for any Head Secretary to handle the dizzying amount of spinning plates that a high school has in the air with style, grace, and humor– luckily, Provo High School has Amy Adair. 
For this and many other services, we'd like to celebrate and congratulate Amy Adair with the Provo Way Award.
As Head Secretary of the Main Office, Amy juggles class lists, student records, mail, office files, bulletins, appointments, calendars, and, most importantly, she sets school spirit as the first to greet guests to the school.
Amy's nomination comes from Janessa Zeyer, Provo High School's Counseling Office Assistant. The two work in the front office with one another, giving Janessa several opportunities to watch Amy work through highs and lows and keep people motivated and happy throughout. Here's her nomination letter:
"Amy is an incredible employee and friend to all! She is outgoing, excited, and amazing to work with. Provo High is so blessed to have her work here. She goes out of her way to help things run smoothly. Amy helps others feel loved and included and is just so fun to be around."
Congratulations on the award, Amy, and thank you for bringing joy to the halls of Provo High School.
Read More
Get to Know the District
Quick facts about Provo City School District