Last modified: September 6, 2023
Open Enrollment
Students interested in enrolling in the Provo City School District schools but who live outside the district or school boundaries may apply online through the Open Enrollment Application. Parents interested in a transfer for their students are requested to review the open enrollment policy, the process, and fill out the online application
Review the Open Enrollment Process
Deadlines 
November 15th to the 1st Friday in February – Submission of application to Provo City School District for the following year.
By March 15th District shall notify parents in writing whose students will be excluded the next school year due to increased enrollment.
By March 31st District shall notify through email of acceptance or rejection of applications.
By April 15th Notification by student to Provo School District of intent to enroll. The commitment is for the full school year.
Applications are only available online if you need assistance accessing the application please stop by the  Student Services office at Provo City School District. Please contact Liz M. Robles at 374-4838 for additional information.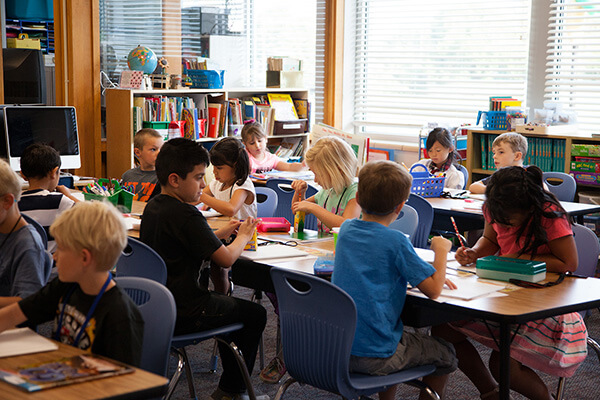 Open Enrollment Capacity Report
| | | | | | | | | | | | |
| --- | --- | --- | --- | --- | --- | --- | --- | --- | --- | --- | --- |
| School Building | Maximum Capacity | EARLY OPEN ENROLLMENT THRESHOLD | Adjusted Capacity | LATE OPEN ENROLLMENT THRESHOLD | Projected Enrollment for 23-24 | Enrollment Oct 1, 2022 | Enrollment Jan 2, 2023 | Enrollment Apr 1, 2023 | 22-23 requests received  | 22-23 requests accepted  | 22-23 Transferred to another school in PCSD  |
| Amelia Earhart | 633 | 569 | 440 | 396 | 420 | 420 | | | 20 | 18 | 25 |
| Canyon Crest | 550 | 495 | 523 | 470 | 470 | 475 | | | 99 | 70 | 56 |
| Edgemont | 770 | 693 | 619 | 557 | 616 | 636 | | | 101 | 57 | 28 |
| Franklin | 578 | 520 | 371 | 334 | 371 | 368 | | | 40 | 34 | 27 |
| Lakeview | 908 | 817 | 701 | 631 | 695 | 695 | | | 57 | 39 | 17 |
| Provo Peaks | 743 | 668 | 413 | 371 | 543 | 552 | | | 44 | 35 | 39 |
| Provost | 550 | 495 | 454 | 408 | 483 | 470 | | | 64 | 35 | 26 |
| Rock Canyon | 660 | 594 | 550 | 495 | 518 | 535 | | | 63 | 43 | 19 |
| Spring Creek | 660 | 594 | 413 | 371 | 464 | 456 | | | 27 | 12 | 38 |
| Sunset View | 660 | 594 | 564 | 507 | 573 | 583 | | | 65 | 36 | 39 |
| Timpanogos | 743 | 668 | 605 | 545 | 637 | 627 | | | 99 | 66 | 37 |
| Wasatch | 880 | 792 | 715 | 644 | 597 | 612 | | | 58 | 43 | 18 |
| Westridge | 770 | 693 | 633 | 569 | 617 | 622 | | | 42 | 22 | 29 |
| Centennial | 1344 | 1210 | 1045 | 941 | 1077 | 1100 | | | 23 | 20 | 9 |
| Dixon | 1120 | 1008 | 868 | 781 | 933 | 937 | | | 29 | 27 | 16 |
| Provo High | 2337 | 2103 | 1938 | 1744 | 2026 | 1993 | | | 86 | 68 | 20 |
| Timpview High | 2480 | 2232 | 2394 | 2155 | 2342 | 2347 | | | 67 | 57 | 42 |
| | | | | | | | | | | | |