Health and Physical Education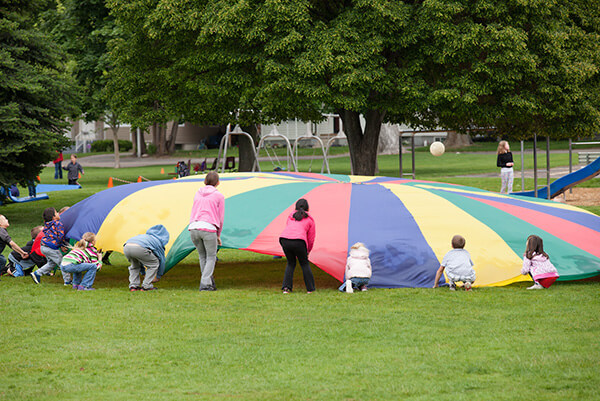 Healthy kids make better students! Better students make healthier communities! The health education curriculum in Provo City School District closely follows the Utah State guidelines that are presently being updated. The final approval will occur next year.
Health education builds students' knowledge, skills, and positive attitudes about health. Health education teaches about physical, emotional, mental, and social health. It motivates students to improve and maintain their health.
Studies have shown that children who are involved in a school-based, comprehensive health programs are more likely to achieve higher scores in math and reading. Regular aerobic activity has shown to increase perceptual skills, student's I.Q, concentration and memory. In general, healthy students learn better. Health Education also includes the"Maturation education" which means instruction and materials used to provide fifth or sixth grade students with age appropriate, accurate information regarding the physical and emotional changes associated with puberty, to assist in protecting students from abuse and to promote hygiene and good health practices.
Benefits Of Being Physically Active
Research indicates that physical activity has a positive impact on academic performance. In fact, Harvard Clinical Associate Professor of Psychiatry, Dr. John Ratey says, "Exercise is the single most powerful tool you have to optimize your brain function (Ratey, J.J. (2008) SPARK. New York:Little, Brown and Company)." Research has shown that physical activity provides many benefits in the school setting, including:
Increased performance on standardized test scores
Increased motivation to learn
Increased concentration
Increased memory
Decreased number of school days missed due to illness
Decreased risky and antisocial behaviors
Being physically active helps prevent disease, helps fight obesity, promotes lifelong physical fitness and promotes lifetime wellness. Physical activity also helps with anxiety, stress, depression, ADHD and addictions.
It is nationally recommended that children be involved in 60 minutes of moderate to vigorous physical activity per day. Today students have many distractions that can make it less likely for them to engage in physical activity. It is important for parents to find ways for their children to be more physically active. Studies have also shown when parents are active themselves, their children are more likely to be active also. Here are some suggestions for parents and their children to be active together:
Play catch or kick a soccer ball around outside
Visit one of the more than 50 parks in Provo
Get a pass to the new Provo Recreation Center where you can swim, lift weights, play racquetball, or participate in Zumba
Go sledding or make a snowman
Ask your children to teach you a game they have played in PE and play it as a family
Physical Activity Ideas