Social Workers
Empowering Students to Strive Toward Educational Success
Provo School District School Social Workers exist to provide services to students, families and schools with the primary focus of removing barriers to academic success. School Social Workers are a vital part of the total educational process. They work in collaboration with school psychologists, school counselors, school nurses, teachers, administrators, parents and various community agencies. Information obtained through these resources is then integrated to provide social, emotional, behavioral, and adaptive functioning support to the student, his or her family, and the school.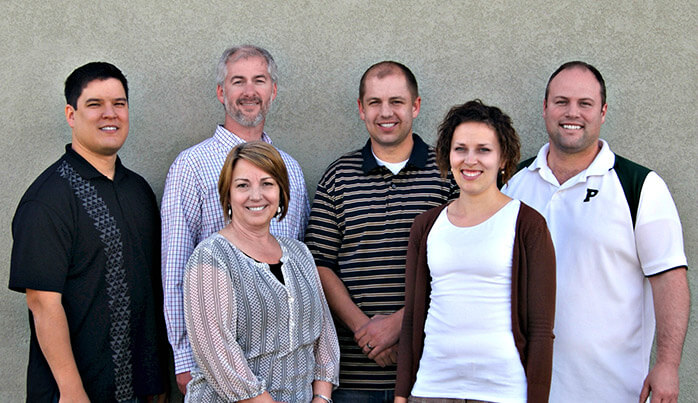 What We Do
Enforce the Utah Habitual Truant and Compulsory School Attendance Laws
Provide an array of services to students and their families
Provide consultation to teachers and other staff
Collaborate with community agencies for the improvement of the welfare of our students
Who We Are
4 Provo School District social workers serve the district
Every school social worker has a Masters Degree in Social Work
2 of our 4 school social workers are bi-lingual in Spanish
3 of the 4 social workers are Licensed Clinical Social Workers
About Us
We seek to Advocate
Serve as a voice for students
Guide families in pursuit of needs, goods and services
Serve as a liaison between the student, family school, and community
Report concerns of child abuse and neglect
Assist parents in understanding children's social/emotional needs
Represent school position and needs in crisis situations
Provide counseling to students and families
We seek to Educate
Students, parents, and faculty about Suicide and Suicide Prevention
Bullying and Bullying Prevention
Educate school staff and community on Gang awareness and prevention
Facilitate support groups in the schools
Help students achieve maximum academic success
Inform parents of aspects of the educational process
Participate in Administrative at Risk Team Meetings
We seek to Communicate
Develop partnerships with community agencies and organizations
Encourage and facilitate community involvement with schools
Serve on committees and take part in policy development
Maintain visible presence in the community as a volunteer in agencies that advocate for the welfare of youth and children
Build positive relationships with school staff, students, and families
Social Workers Frequently Asked Questions
Why Does a School Need a School Social Worker?
School social workers are skilled in assessing the needs of students and have knowledge of the cultural differences present with each student. School social workers utilize preventative measures such as home visits, facilitation of groups, coordination of community services and collaboration with school staff to promote an overall healthy school environment and assist suicidal students.
How Does a School Social Worker Differ From A Department of Family and Children's Services Social Worker (DFCS)?
Every School Social Worker is required to be certified by the Utah Department of Education and must have a Master's degree in Social Work. There are times when a school social worker will have communication with a DFCS social worker or case manager. This may occur if a student is in foster care or when the school has made a report of neglect or abuse.
What Is The Nature of School Social Work?
School social workers serve students, school personnel, families, and communities in primarily four major ways:
Early intervention to reduce or eliminate stress within or between individuals or groups.
Problem-solving services to students, parents, school personnel, or community agencies.
Early identification of students at risk.
Work with various groups in schools to develop coping, social and decision-making skills.
How Is a School Social Worker Involved In The Truancy Process?
School social workers play an important role in reducing school dropouts and decreasing truancy rates. School social workers monitor the attendance of students, and support school attendance policies. School social workers are provided the names of students with attendance issues and respond by meeting with the student and collaborating with school personnel and parents or guardians to determine the nature of the attendance issue. After the school has intervened with truancy letters if absences or tardies continue, a referral to truancy school and the Truancy Officer for the District, Jode Porter becomes involved. If absences continue Provo Attendance Court intervenes. Once a referral is made to Juvenile Court, Jode notifies the parents/guardian of the court date. For elementary age students social work involvement takes places much sooner with students. School social workers, along with the truancy officer are usually involved in monitoring attendance long before a student reaches an excess number of absences, especially if a prior history of poor attendance exists.
How Do Social Workers Determine What Students Receive Services?
School social workers serve all students in the Provo School District. Most school social workers receive referrals from school counselors, teachers, or administrators. Sometimes a community agency may even make a referral to a school social worker. The number of referrals received largely drives a school social worker's day, and no two days are ever alike. Follow-up action could be as simple as a telephone call, while some referrals require more intensive intervention such as immediate referral to community agencies or a series of visits with the student and family over the course of several weeks.
What Type of Students Does a Social Worker Work With?
Health Problems
Behavioral Concerns
Academic Concerns
Family Needs Resources
Mental Health Issues
Attendance Problems
And Much More