Last modified: March 15, 2023
Foundation Mini Grants
The employees of Provo City School District are the lifeblood of the district. The Foundation recognizes the great work performed every day by each of these individuals and strives to support them whenever possible. Without their work in our schools each and every day, our students would not receive the high quality education that they deserve.
The Foundation awards 10 mini-grants each year to teachers in the district. In order to receive these mini-grants, teachers submit a two-page application explaining their idea for an innovative project to use in their classroom or school. The completed applications are then sent to the Provo School District Foundation Selection Committee, which then decides the mini-grant recipients for the year.
Winners are awarded $500 in order to fund their project and are expected to write a brief report describing the project's outcome.
Congratulations to the 2018 Mini-Grant Winners!
Rodolpho De Andrade, DLI Teacher Lakeview Elementary
"Victoria Amazonica" Through the study of aquaponics, Andrade wants his students to study sustainable environments and agriculture. Andrade plans to use his grant to purchase the accessories required to create a portable aquaponic system. He plans to increase the importance of working in a community with his students as they work together to take care of the fish, plants and luminosity.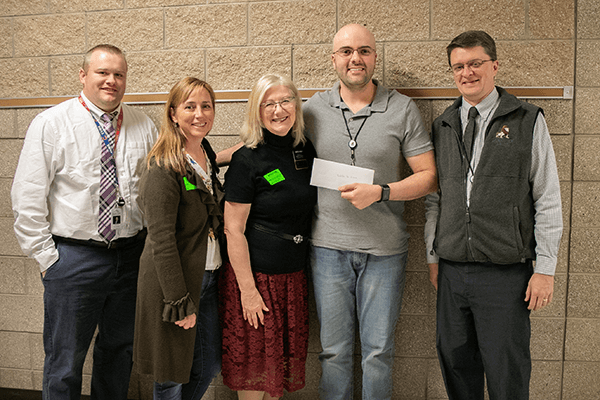 Kendra Davis, Kindergarten Teacher Franklin Elementary
"Living Things – Up Close and Personal" Mrs. Davis will be using the funding to purchase chicks and plants that they can hatch, grow, and observe under a microscope to better understand what organisms need to survive. 
Logan McKinney, Music Specialist Lakeview Elementary
"Diversity in Our Literature" McKinney will use his grant to give his students culturally diverse musical experiences and books that highlight composers and musicians from minority populations in the hope that students from all cultural backgrounds will be enriched by diversity.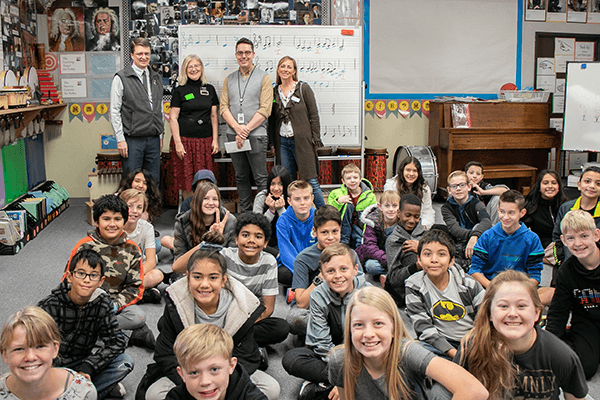 Charlie Wardle, Robotics Teacher Provo High
"Robotics Competitions and Super Saturday"
Wardle is excited to use this grant to fund robotic equipment and tools so his students can build and show off their robotic building skills. He also wants to use the funds to host a Super Saturday for Elementary and Middle school students that are interested in building their own robots one day.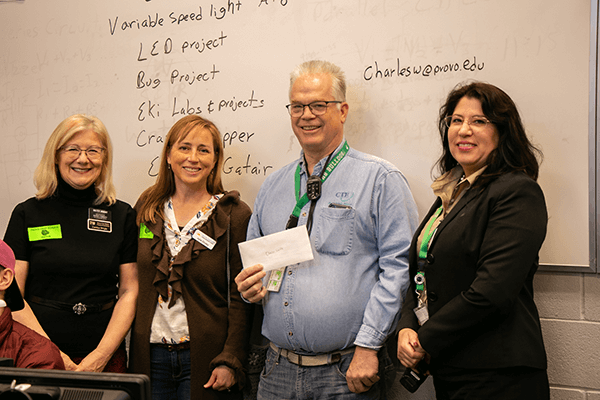 Megan Cunico, Counselor Dixon Middle School
"Dixon's Permanent Food Pantry"
Cunico wants to use the funding from her grant to expand Dixon's permanent food pantry so food can be given out year round as well as hygiene supplies, backpacks and winter clothing.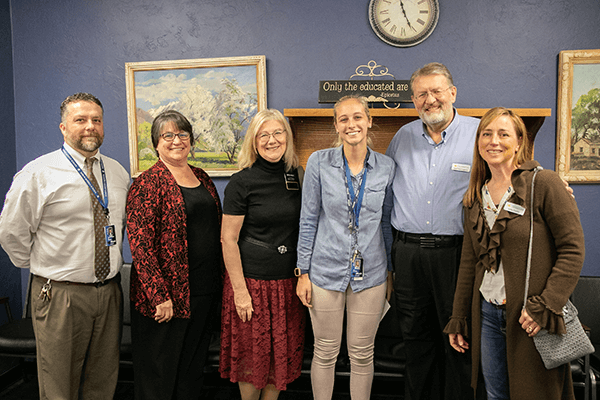 Baylee Jensen, 5th Grade Teacher Amelia Earhart Elementary
"Creating Lifelong Readers"
"Literacy is something that is a constant struggle for students at a Title 1 School… and studies have shown that ELL students make huge growth when they can hear stories that are read aloud" said Jensen. Therefore Mrs. Jensen will be using the grant to fund playaway audiobooks for her students.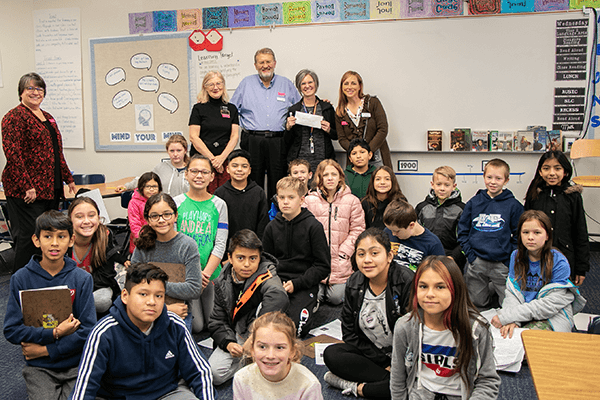 Julie Hagen, Teacher Dixon Middle School
"Classroom Library"
Hagen is trying to encourage independent reading for her students and will use her grant to purchase non fiction and novels that are trendy and up-to-date.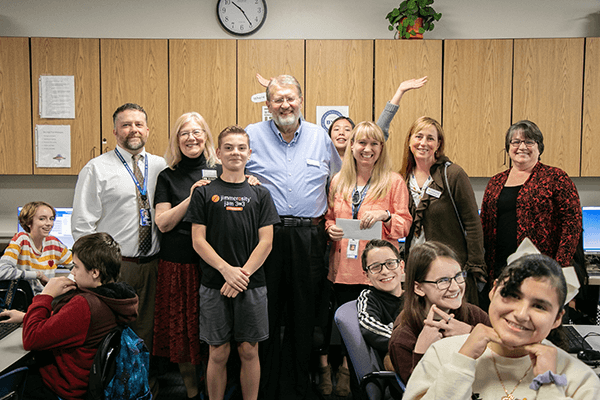 Michelle Fordham, 3rd Grade Teacher Sunset View Elementary
"Create, Make and Innovate"
Fordham wants to provide students with enriched learning experiences through the use of a makerspace (a collaborative space where students can come together to design, create and build their own creations). She looks forward to giving her students the creativity to build and test their own designs.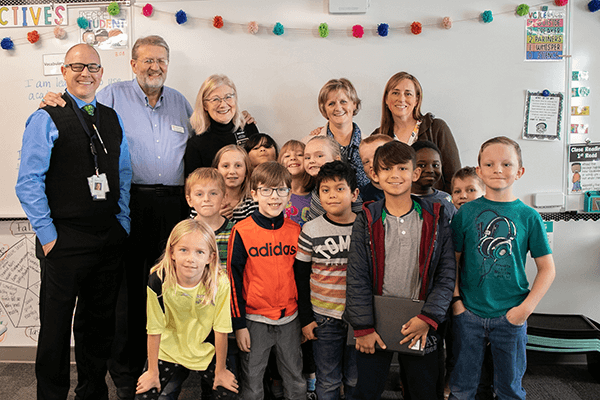 Krissy Fry & Katie Geary Dance & Arts Timpview High School
"Dance for All Initiative"
Timpview's Krissy Fry and Katie Geary want to make dance participation and performance options available to all students from all backgrounds and starting points. Funds from their grant will go towards costuming appropriate for all body types.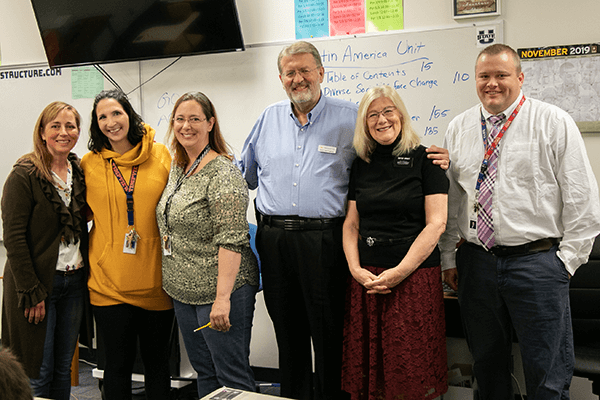 Leslie Stilson, 3rd Grade Teacher Spring Creek Elementary
"New Microscopes for School"
Leslie Stilson wants reliable microscopes that can be used on a daily basis to stimulate curiosity and explore further science-related pathways. All grade levels will be able to adapt science curriculum for microscopic use.