Last modified: January 14, 2020
Evening of Excellence
The employees of Provo City School District are the lifeblood of the district. The Foundation recognizes the great work performed every day by each of these individuals and strives to support them whenever possible. Without their work in our schools each and every day, our students would not receive the high quality education that they deserve.
Each year six outstanding educators (1 principal, 1 classified employee, and 4 teachers) are recognized for their excellence contribution to the education of students in Provo School District. The educators are nominated by their peers and recognized at a formal dinner. Local businesses and individuals sponsor the event.
Building on Excellence Award Recipients
Betty Jo Anderson
Special Education Paraprofessional at Provo Peaks Elementary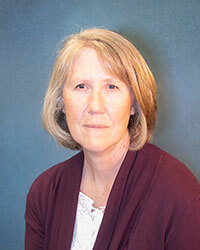 Betty Jo Anderson knows every student in her influence by name and greets him or her positively every time she sees them. She does a fabulous job of interacting with students and making them feel special and important. She makes it a point to remember personal details about children who are not verbal so she can communicate with them more easily. She sees when a student is in need and gives personally to help. When working with students, Betty Jo is patient and kind. She reviews materials as many times as it takes for the students to understand. She celebrates with the students when that light bulb goes off. She does a wonderful job of encouraging the children to love learning and to be proud of them for trying, even when something is tough. These kids are excited to see Betty Jo every day. When she walks through the door, the kids are all exclaiming "Betty Jo!"
Clay Bingham
Assistant Principal at Timpview High School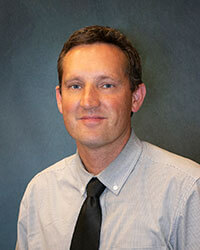 Clay Bingham embodies kindness and is well-liked by the students at Timpview High School. He knows his most at-risk students by name and works tirelessly to connect them with the resources that can have a positive impact on their lives. Clay does not limit his nurturing capabilities to his assignments. One way he shows this is through his commitment to promoting programs and systems that encourage all of Timpview's minority students, such as overseeing the Latinos in Action club. Recently, Clay organized the first cohort of students in the district to begin the AVID program, which provides college prep courses and study skills that will give Timpview's first generation college students the tools to succeed after high school. Under his leadership, Timpview's first year of AVID has been a huge success and the AVID students have outperformed their peers in every category.
Robert Bunker
Special Education at Teacher Oak Springs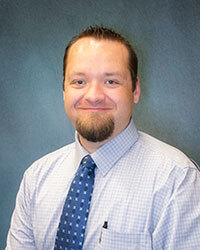 Since day one, Robert Bunker has been a person that is not afraid to take risks. Robert is not afraid to ask questions and try new things. He has taken the initiative to not only get to know his students but his co-workers as well. When a new member of the faculty or staff is hired, he is one of the first people to make him or her feel welcome and offer a hand of friendship. With a student population that is constantly changing, Robert thinks outside the box as to how to solve problems that arise. He has helped develop a method of tracking students that are constantly being admitted and discharged from the Utah State Hospital to help them towards the goal of graduating. Robert is always available whenever a new teacher has a question and often takes the lead at PLC meetings. Robert views his responsibilities as an educator to be more than a job or profession, but a way to change a student's life. He truly believes the Oak Springs mission statement: "You are the focus, your success is our goal!"
Julie Ann Porter
First Grade Teacher at Wasatch Elementary
Julie Porter contributes to the overall well being at Wasatch on a continual basis. She has been a member of the Wasatch Leadership Team and is currently a member the Data/Testing/Technology Team which gathers data to identify student strengths and areas of needed support. Julie provides leadership on her grade level team, helping to develop lesson plans, share materials and model exemplary teaching methods. Julie's positive attitude and personality contribute to the well being of Wasatch. She never complains when asked to do an additional assignment. Her personality and attitude help others feel confident in their roles as teachers. Julie is always willing to go the extra mile for her students and team members. She is reflective in her practice and supports decisions of the administration. Julie is a vital part of the Wasatch team. She exemplifies teaching at its finest in her interactions with her first graders and her colleagues. She is a true professional and reminds her students that they are of value and the many young students she impacts are fortunate for having her influence touch their lives.
Brian Preece
Teacher and Coach at Provo High School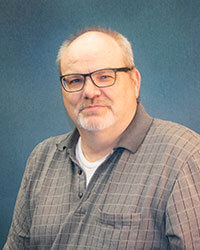 Brian Preece usually coaches two to three sports during the school year, where his focus is to try to promote the students and staff member's efforts. If there is something of good to report, Brian has tried to report it. Brian has been the sound voice of PHS students and teachers. He started doing this over 20 years ago, which helped spark a fire with other coaches and staff member to do likewise. In 2013 Brian created the Provo High Wrestling Hall of Fame. Brian also started the Wrestling Against Cancer Duals, which is hosted by Provo High and donates money to family's battling cancer. Brian and his wife also started a scholarship at Provo High where they generously donate $500 yearly to deserving student-athlete-leaders. Brian is consistent, patient, understanding and flexible, yet at the same time he keeps his students accountable. In his 30 years of teaching, Brian has been able to maintain friendships with many former students and athletes, which he says is one of the biggest blessings of being an educator and coach.
Cynthia Whatcott Ward
First Grade at Teacher Provost Elementary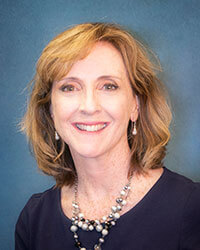 Cindy Ward takes to heart the well being of the whole child. Cindy has become one of the Provost community's most popular teachers because she relentlessly reaches out to parents and families to garner the best care for her students. The feedback sessions she holds with her students are motivational and effective. Cindy is the first person to volunteer to mentor, be on a committee, do a book read, go to a professional development, enthusiastically lead a PLC and try to implement something new. She is a teacher leader in every sense of the word but mostly by example.