Evening of Excellence
The employees of Provo City School District are the lifeblood of the district. The Foundation recognizes the great work performed every day by each of these individuals and strives to support them whenever possible. Without their work in our schools each and every day, our students would not receive the high quality education that they deserve.
Each year six outstanding educators (1 principal, 1 classified employee, and 4 teachers) are recognized for their excellence contribution to the education of students in Provo School District. The educators are nominated by their peers and recognized at a formal dinner. Local businesses and individuals sponsor the event.
Building on Excellence Award Recipients
Ryan McCarty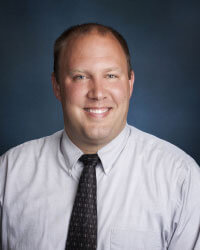 Ryan set a goal his first year at Amelia Earhart to know every child by name. He has accomplished that goal every year and greets every child by name and each child knows that he knows them. He recognizes when a child is having a difficult day and takes the time to address their concerns with them and helps them work through their frustrations. He demonstrates amazing patience when presented with difficult students, parents and situations that occur at our school. Ryan has set up soccer teams for the older students at lunchtime. He brings a change of clothes/shoes so he can fully participate with the children. Ryan will often bring a struggling student to his office and give that child one on one instruction time to help them understand the concept in a safe environment. He will work with them until the light bulb goes on and they understand.
Ryan is always supportive of staff, parents and students. He does staff appreciation days where he will put on his apron and cook breakfast, set up a soda bar, or other creative and fun things to help with staff morale at the school. He is very involved with the PTA and School Community Council and supports and attends the activities they put on. Ryan has a Principal Aviator Party with about 12 students each month. He comes up with creative ideas like root beer float parties, soccer parties, etc. The students love the time they spend with their principal!
Chelsea Cellar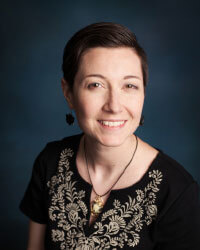 Chelsea has worked in education for 7 years, with the last 6 being spent at Dixon Middle as an Art teacher.
Chelsea's core philosophy is that education is for every child, every day, no matter the circumstances surrounding him or her. Her goal is to not only help students navigate and engage in the world around them, but to navigate and engage with themselves and each other. She feels it is her duty to be a nurturing force in her student's lives and construct a safe place for them to learn.
Chelsea is constantly striving to learn and grow by seeking out any professional development opportunities that she can. She is present at Dixon. Whenever there is an opportunity or need for a volunteer, Chelsea is there to help. Chelsea is also involved at the district level working on curriculum alignment for Art and has worked tirelessly to bring art teachers of all levels to form a functional and collaborative group. She always has a positive attitude and is grateful for the opportunity to involved in a professional community with the aim to enrich the lives of all Provo students.
Xaviera Ma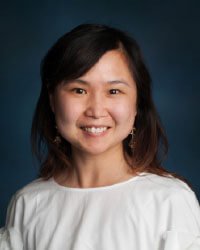 Xaviera Ma is a 6th grade Dual Language Immersion Chinese teacher at Wasatch Elementary. Xaviera has worked in education for 13 year and has been at Wasatch for the past 6 years. She has worked in her current position for the past 4 years.
Xaviera cares and nurtures students on a daily basis. Student success is the focus in her classroom and she is constantly looking for new was to teach students to meet their individual needs and interests.
Xaviera also serves in several leadership roles, both at Wasatch and at the state level. She actively participates in the district technology initiatives to further her learning and incorporate technology in her instruction. She also oversees the other Chinese DLI teachers at Wasatch and provides professional development opportunities. The state of Utah has also asked Xaviera to coach other Chinese DLI teachers across the state and she willingly invites those teachers to visit her classroom to observe, or she travels to meet them.
Xaviera's positive attitude and personality contribute to the overall well-being of her school. She is always looking for the positive and chooses to make that her focus. She is always willing to go the extra mile for her students and team members.
Tina Ralinn McCulloch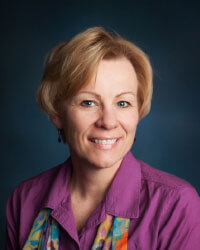 Tina McCulloch is a 5th grade teacher at Provo Peaks Elementary School. She has worked in education for 8 years, with the past 5 being in Provo City School District at Provo Peaks.
Tina knows the strengths and weaknesses of her students. She sets high expectations for her students and helps them to achieve those expectations. She knows her students needs and teaches them the value of caring for others. This school year, she had her students choose a charity to write about.. They presented their writing to a judge from the community and were able to raise money for that charity, TELETON. The held a yard sake and raised of $2,000 which helped special needs children who don't have the resources they need for therapies they need to function. Several of these students traveled to Florida to present this money to TELETON.
Tina likes the quote, " I can't do everything but I can do something." Each day, the "something" she aims to do with each of her students is instill a personal belief in each one of them that they can effect change in their own lives and in the community around them.
Bill Sprunger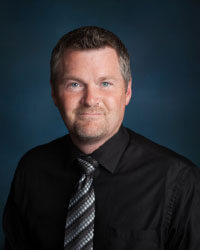 Bill Sprunger is a 6th grade teacher at Provost Elementary School. Bill has worked in education for 21 year, all in Provo City School District. He has been at Provost for the 18 of those years.
Bill states that our mission should be to develop capable, curious learners. Students may need skills and knowledge that they may not have dreamed of yet, but if they have learned how to learn, they can succeed at anything. Bill's classroom is a safe a caring place for students on all levels and from all backgrounds. He provides students who struggle with extra care, but he meets the needs of all learners. His students "buy in" to his teaching methods and work hard for him. Bill's influence on students is lasting. He has many students of all ages that are grateful for his impact on their lives and stop by to stay in touch.
Many of Bill's classroom activities have become an important part of the Provost school culture, including the world fair, rocket launches and astronomy activities. Perhaps even more significant, Bill has taken struggling 6th graders and become a stabilizing figure to help turn many lives around.
Dora Baca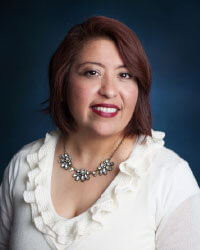 Dora is currently the Head Custodian at Westridge Elementary School. Dora has worked in Provo City School District for 20 years and has been at Westridge for the past 17 years.
Dora is a shining example of how to care for students. She is always willing to listen and talk to the students. Her endearing smile and the way she cares for the welfare of the students has a profound impact. Dora has a keen eye and ear. She is always on the lookout for the safety of the students. She is continually watching for potential problems and addresses any issues she may find.
Dora goes above and beyond her responsibilities to be sure to meet everyone's needs. She loves what she does and it shows through her simple smile, her positive attitude and it is felt in all the areas under her responsibility.