Last modified: January 28, 2022
Innovation
Offering Diverse Innovation Programs to Create Engaged Learning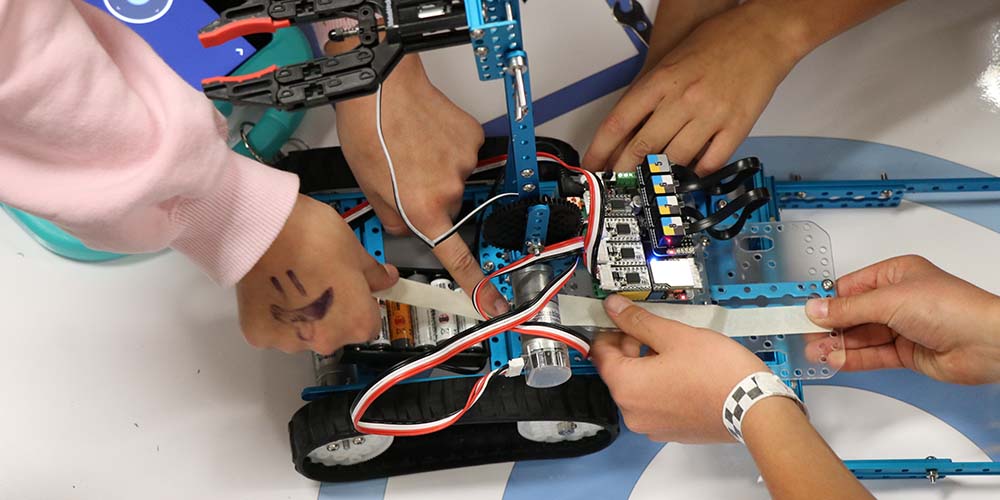 Provo City School District is committed to providing learning environments that fit every student. You will find diverse innovative programs throughout our district that connect students to their passions and keep them engaged in learning. Here are a few innovative highlights in our teaching:
Provo Way Innovative Learning
The Provo Way Innovative Learning Initiative (ILI) is committed to promoting empowering and equitable technology-enhanced learning opportunities for all students in order to best prepare our students for participation in a global and digital society. In order to do this effectively, we support and empower teachers in learning and implementing innovative instructional approaches while providing support and consistency for students and families.
Beverley Taylor Sorenson Arts Learning Program (BTSALP)
The Beverley Taylor Sorenson Arts Learning Program provides arts-integrated instruction to elementary students, effectively increasing student performance in every subject from language arts and social studies to math and science. Provo City School District currently has BTSALP specialists in 11 of the 13 elementary schools. There is one dance specialist, one theatre specialist and eight visual arts specialists.
Preschool
Our district is leading the state in its Title 1 Preschool model. Four-year-old students who are at risk of not meeting state standards can be screened and possibly qualify to attend preschool. This is a wonderful opportunity for teachers with an Early Childhood Endorsement to prepare students for kindergarten, right within their neighborhood schools. Learn more about our preschool programs.
S.T.E.M.
Provo City School District believes a critical component of a student's success in science is linked to integrating concepts in a STEM model and philosophy. This increases our students' abilities to be better problem solvers and access curriculum concepts at a greater depth of knowledge. The space lab at Edgemont Elementary is one example of STEM opportunities we provide for students to take the knowledge they learn in a classroom environment and apply it in a highly engaged setting. Learn more about district S.T.E.M. programs.
Dual Language Immersion
Research documents the power of immersion programs to help students attain advanced levels of target language proficiency. The Provo City School District dual language immersion program is available in Mandarin Chinese, French, Portuguese and Spanish. Students begin in first grade and continue through high school. Students spend half of their school day learning in the target language and the other half learning in English. Learn more about Dual Language Immersion.
Kodály Music Program
Provo City School District elementary students benefit from twice-weekly, child-centered and developmentally appropriate group music lessons. Our highly certified music teachers subscribe to the internationally acclaimed Kodály Concept of Music Education, which was recently placed on the UNESCO World Heritage List as one of the "best practices for preservation of culture" and as one of "those models of teaching . . . worthy of use on an international scale." In these classes, Provo elementary students learn to sing in tune; move rhythmically; hear, read, write and create using musical notation; appreciate and interpret masterworks; participate in choirs; and prepare for instrumental study if desired.