Last modified: October 28, 2022
Braxten Tauiliili
Welcome!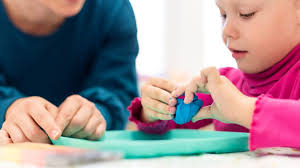 Thank you for visiting my website. Here you will find information about school based occupational therapy, developmental milestones, handwriting information, and much more. My number one priority when I work with students is that they feel successful. I want them to love working with OT! As always, please feel free to reach out to me with any questions or concerns you may have regarding your child and their ability to participate in the classroom. Thank you for letting me work with and get to know your child.
What is Occupational Therapy?
School-based occupational therapy practitioners are occupational therapists (OTs) and occupational therapy assistants (OTAs) who use meaningful activities (occupations) to help children and youth participate in what they need and/or want to do in order to promote physical and mental health and well-being.
Occupational therapy addresses the physical, cognitive, psychosocial and sensory components of performance. In schools, occupational therapy practitioners focus on academics, play and leisure, social participation, self-care skills (ADLs or Activities of Daily Living), and transition/ work skills. Occupational therapy's expertise includes activity and environmental analysis and modification with a goal of reducing the barriers to participation (AOTA, 2017).
Resources