Jill Franklin's Profile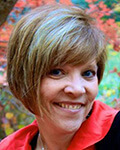 Jill Franklin has worked for Provo City School District for 21 years as a classroom teacher, Instructional Facilitator, Title I Coordinator, CFA, Assistant Principal at Dixon Middle School and now Principal at Spring Creek.
She graduated from BYU in 1988 with a degree in Elementary Education and a minor in Spanish. Her Masters of Education and Administrative License degree came from SUU in Cedar City.  She is also ESL Endorsed.
Jill's experience in working with teachers, students and parents is extensive. She has a strong background in instructional coaching and curriculum development.  She is at home at Spring Creek where she rejoined the Spring Creek Team where she spent time teaching and facilitating.
Jill is married to Jon Franklin and is mother to two daughters and grandmother to two.