Jason Benson's Profile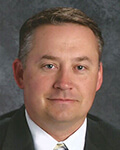 Jason has served as the Director of Strategic Partnerships at Tetra Analytix, where he provided training and professional development to K-12 schools. Jason also served in Alpine School District as the principal at both Greenwood Elementary and River Rock Elementary, as well as Assistant Principal at Snow Springs Elementary and Saratoga Shores Elementary. Jason has taught 4th and 5th grade at Summit Elementary in Cache County School District.
He received his Bachelors in Elementary Education from Utah State University, with a specialization in Spanish and ESL Endorsement. He also earned a Masters in Educational Leadership from Utah State University. He is currently working on achieving his Doctorate in Education from Brigham Young University.