Last modified: October 28, 2022
Carrie Rawlins's Profile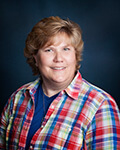 Carrie Rawlins has been working as an educator in the Provo School District for 24 years. Ms. Rawlins has worked as teacher, a school psychologist, an instructional coach at the district level, and currently Ms. Rawlins is using her degree in educational leadership as an administrator at Timpanogos Elementary. Ms. Rawlins has loved working with students in each of her roles within the district. She loves the Timpanogos community and considers the teachers, staff, parents and students great friends.
Ms. Rawlins got a Bachelor Degree in Elementary Education, a Master's Degree in School Counseling Psychology, and a Master's Degree in Educational Leadership from Brigham Young University.
Ms. Rawlins enjoys watching baseball (especially the Red Sox), being outdoors, reading, being artist and creative, and spending time with her friends and family.